You must have come across many Google products like Google Keywords, Google Adsense, Google Analytics, Google Ads, Google Search Console, Google alerts, and Google Trends.  Out of all these tools Google Trends is one such tool where people are less aware or probably there are very less article written on Google Tends.  There are lot of queries floating on Google search engine over Google Trends.
What is Google Trends and How can you make money out of Google Trends?
Let us check in this blog, as to how you can make easy and real money from Google Trends.  Before that, we need to understand what is Google Trends and how does it operate?
Google Trends is a product or a tool of Google that examines the popularity of top searches in Google search across various countries and languages. It shows a pictorial graph of searches and their volume. It also shows the top queries and their search volume.
Google Trends has also been used to forecast economic condition and financial markets. Also, this tool is extensively being used in ecological, medical and health industries for studies on trend of virus or flu. This is the reason why Google Trends is replacing survey-based indicators and survey applications.
Google Trends has two options under Trending searches, 1. Daily search trends, and 2. Realtime Search trends. You can select the country for which you want the search trends. If you want to see the search trends of the United States, select country as United States.
But, how can you make money from Google Trends. Well, Actually Google trends will not pay you. Nevertheless, you can make use of Google Trends to make money online. If you use Google Trends Smartly, you can easily earn few dollars daily.
In fact, some of the top rated bloggers and professional YouTubers are using Google Trends for their earnings.
How to Make money through Google Trends?
Since, through Google Trends you can see which are the topics that are trending.  It makes sense to write articles on that topic.  Writing trending topics which will generate millions of traffic and if your blog or website is Google Adsense approved, there are very high chances that you will earn a good amount of money.  Even if there are 1000 visitors on your website, you will earn good even if 10% users click ads which are getting displayed on your blog or website.
The one mistake which bloggers do is, they write articles or blogs by referring the live searches from Google Trends.  There is no guarantee that live searches will be trending for next few hours or for next day.  Always write article which are trending for at least 1-2 days.   Such articles have a better chance to trend for another few days.
Let us take one example, I wrote an article on the famous Celebrity Johnny Depp and Amber Heard defamation case which was trending from past couple of weeks.  This article gathered a huge traffic and subsequently my earnings also increased through Google Adsense.
Promote Affiliate Products
Through Google Trends, one can easily find out which products or services are in demand.  Which are the products that people are buying, from across all countries.  Promote those affiliate products which are showing an upward trending.   There were many who sold Hand Sanitizer and Masks in year 2020, thanks to Covid-19 pandemic.  And, now if you see there are hardly any spikes. 
This means you need to have a close watch on the trending products.  Promote products which are trending.  Check out the upcoming events, if it's a month of December, promote products like santa dress, sweets , cakes, Red color clothes, chocolates, etc.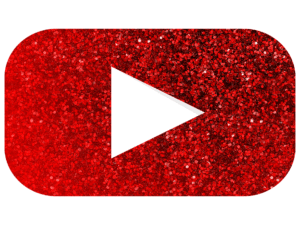 After google, its YouTube were people search the most.  YouTube is the second-most popular website on Earth.  Around 1.8 Billion people visits YouTube every month and over 500 hours worth of video contents get upload in YouTube every minute.  Also, about 37% of all mobile traffic in the world goes to and from YouTube.
Create videos on trending topics and upload them on YouTube, it's a guarantee that you will get thousands of people visiting your YouTube channel.  So, if you want to make your YouTube video viral then please choose a tending topic and create a video on that.
Try YouTube Shorts, its trending these days.
Write Review or products and services
The best feature of Google Trends is, you can compare two similar products.  This can help you to write reviews on similar product and services and earn money.  Below is one such example.  I have done a comparison of two similar cell phone product, one is Apple and the other is Samsung.  The chart clearly shows that the trending product is Samsung cell phone and not an iOS based Apple phone.
You can't just search and compare only two products, you can add multiple products and compare it to get better results.
Google Trends Alternatives
Below are some of the Google Trends Alternative which you try it for free, but this is only for limited time as all are paid products.
Google Trend is actually a very helpful tool from Google which can help you to earn from various ways if used smartly and efficiently. 
If you want to learn and earn Online Money and Passive Income, do check out and visit my websites and blogs.